Share your grit & greatness, donate today!
The great 19th century architect Louis Sullivan declared "form ever follows function." The beauty of a building will shine through over time if it's shape relates to its purpose. At UMBC Hillel our building is our community and the beauty of our students make it shine. We strive to foster an atmosphere where we applaud risk taking and learn from our mistakes.
Abraham Joshua Heschel said, "Routine breeds attention." Your support will enable a foundation of  Jewish community to exist on campus. Your gift will empower students to innovate and  explore their Jewish identity together.

UMBC Hillel Tabling on Commons Terrace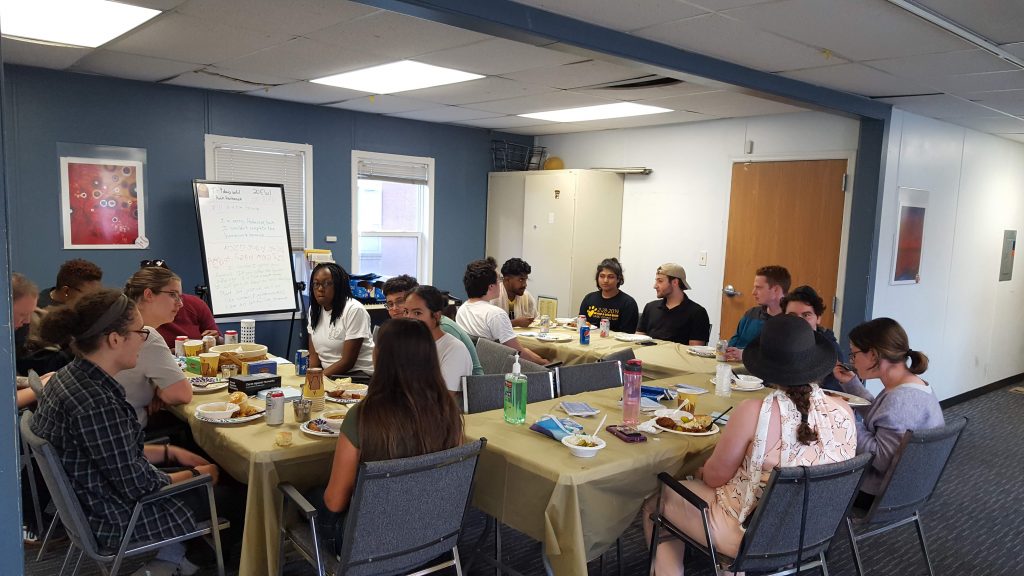 Shabbat at UMBC Hillel in the Interfaith Center